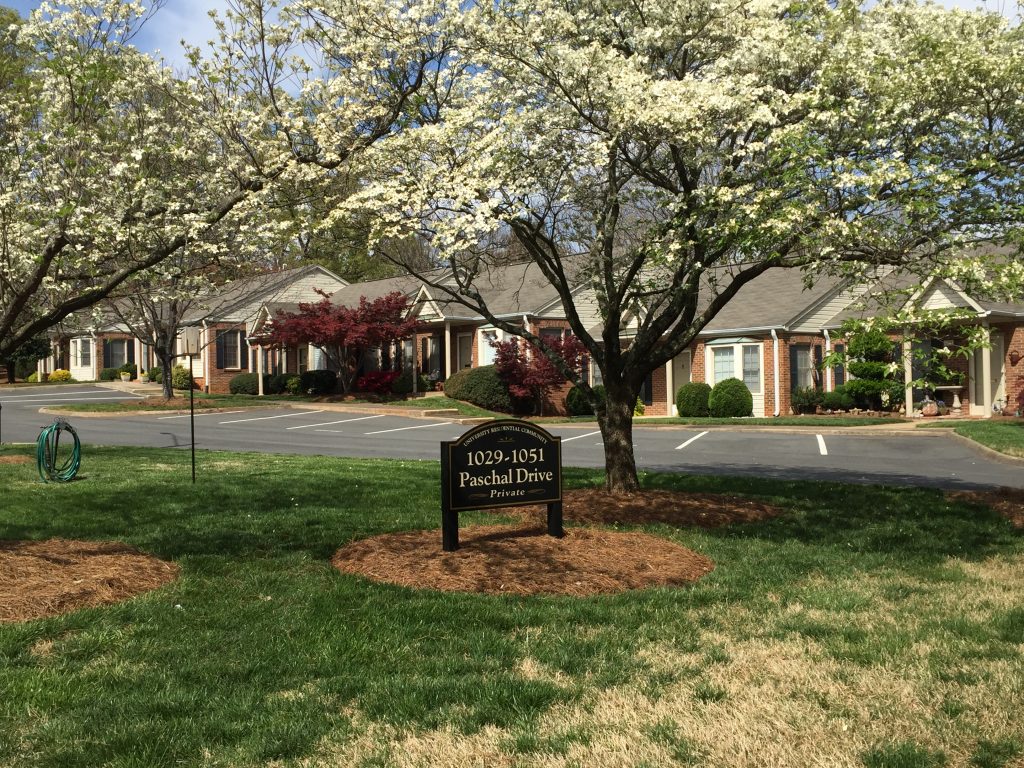 The University Residential Community condominium development is located on Paschal Drive adjacent to the Polo Road entrance to campus.
All units are on one-level with two bedrooms and two bathrooms each. Available condos may be rented by members of the WFU faculty or staff as well as graduate and professional students.
Request more information or complete an application.