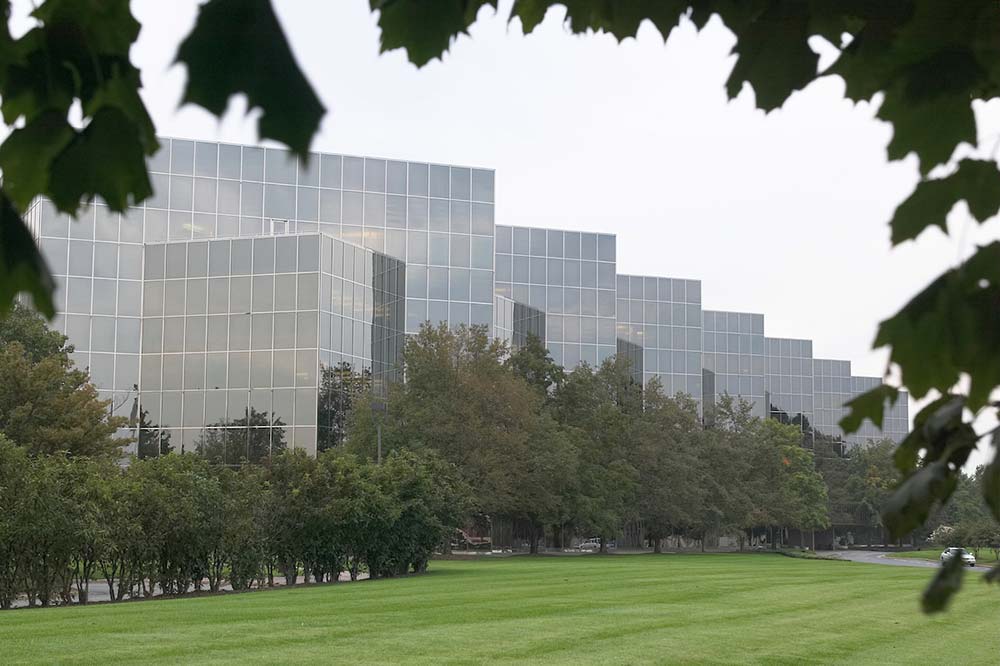 Originally the world headquarters for the R.J. Reynolds Tobacco Company, RJR Nabisco donated this more than 500,000 square foot building to Wake Forest University in 1987. Now called the University Corporate Center, this building is located on Reynolds Boulevard near Wake Forest's Campus.  Current tenants include Pepsi, Aon and Wake Forest University.
UCC Auditorium and B1110 Reservations »
For more information contact Kenneth Basch at 336.758.5584.
CONTACT US
Mailing Address:
PO Box 7477
Winston Salem, NC 27109
Kenneth Basch
Executive Director
336.758.5584
baschka@wfu.edu
Jenny Bush
Assistant Director
336.758.5584
bushje@wfu.edu
Hope Jordan
Portfolio Manager
336.758.7161
jordanha@wfu.edu
Office Hours:
8:30 a.m. – 5 p.m.